Glass
Most of my glass work is cast glass.
I make the original piece using clay or wax, then create a heat proof mould and melt glass into this mould to create the pieces.
In the Bone 2011
My first glass piece was part of a triptych in my graduate exhibition in NCAD: In the Bone.
This triptych consists of three near identical shapes made in clay, glass and bronze and won the NUI 2010 art prize.
Materiality 2014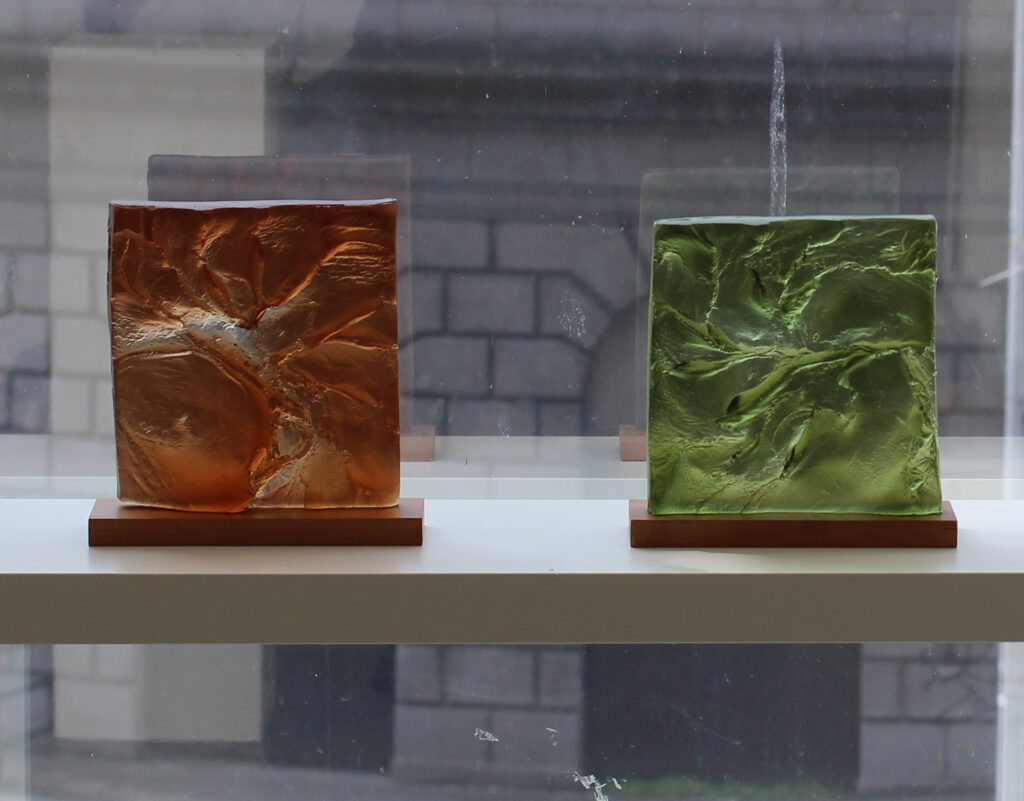 Hopscotch 2015
Elevation 2016
Soaring; Clay and Glass
2 degrees Celsius 2017
Drought, Flood, Storm